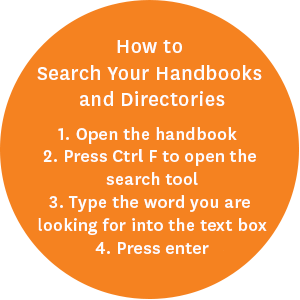 Georgia Pathways to Coverage™, or Pathways, is a new program to help low-income Georgians qualify for Medicaid who otherwise would not qualify for traditional Medicaid.
Georgia residents can apply for the program starting on July 1, 2023. Applicants can apply for Georgia Pathways online, telephonically or In-person, or by mailing in a paper application. Certain criteria must be met for applicants to qualify for the Georgia Pathways.
Who is eligible?
Requirements to join the Georgia Pathways to Coverage program differ from other Georgia Medicaid programs. To be eligible, you must:
Be a Georgia resident.
Be a U.S. citizen or legally residing non-citizen.
Not be eligible for any other category of Medicaid.
Be between the ages of 19 and 64.
Have a household income of up to 100% of the Federal Poverty Level Federal Poverty Level (FPL).
Not be incarcerated
Provide proof of participation in one or more qualifying activities for at least 80 hours per month.
Georgia Pathways members are eligible to receive the same State Plan benefits as other Medicaid groups. Coverage would start the first day of the following month after approval. No copay payments are required for Georgia Pathways members. Georgia Pathways does not cover non-emergency medical transportation (NEMT) except for members ages 19-20 who are receiving Early Period Screening, Diagnosis, and Treatment (EPSDT) as required by Medicaid for children under 21.
Members eligible for Georgia Pathways will be auto assigned into a CMO using the State's existing assignment methodology. To receive coverage, applicants must meet 80 hours of Qualifying Activities each month. If they have a disability, they can request a Reasonable Modification for a referral to GVRA or the option for extra time to complete their 80 hours.
Applicants who think they qualify for Georgia Pathways but do not get approved, can appeal the decision. If a decision results in the suspension or termination of their Georgia Pathways coverage, members can appeal that too. The decision letter will include information on how to appeal a decision and who to contact if members have questions about appealing a decision.
Beginning April 1, 2023, all Georgia Medicaid and PeachCare for Kids® members will undergo an eligibility review. This process will take approximately 14 months. A member's date for redetermination may be anytime between April 2023 and March 2024.
Georgia Pathways does not cover past medical bills that were received before a member was covered by Georgia Pathways. However, there are times when a past bill may be covered for current Georgia Pathways enrollees.
For more information, please visit The Stay Informed website or Department of Human Resources.
Qualifying Activities
To remain eligible for Pathways, members can perform one or more Qualifying Activities for 80 hours each month. Qualifying Activities include:
Full-time or part- time employment
On-the-job training
Job readiness assistance programs
Community service
Vocational educational training
Enrollment in the Vocational Rehabilitation program of the Georgia Vocational Rehabilitation Agency (GVRA)
Higher Education
The easiest way for a member to report their hours each month is online at The Georgia Gateway website through 'Report My Change.'
Members can also report their hours each month:
By mailing a paper form to your local Division of Family & Children Services (DFCS) office: visit Department of Family & Children Services
By phone at 1-877-423-4746 or 711 for those who are deaf, hard of hearing, deaf-blind or have difficulty speaking.
In-person at your local Division of Family & Children Services (DFCS) office. To find the location and business hours for a DFCS office, visit:dfcs.ga.gov/locations.
Members must report and prove their hours by the 17th of each month. For instance, members must report and prove their January hours by February 17th to stay covered in March. If they do not report and prove their hours by the 17th of February, their coverage will stop February 28 and they will not be covered for March. Please note, members qualifying activities may need to be verified. Qualifying activity requirements will only apply to Pathways and not those who are enrolled under the traditional Medicaid program.
If members mail a proof of Qualifying Activities by the 17th of the month, then they are still covered by Pathways because they submitted their proof on time. If members are already enrolled in Pathways, then they can request that their coverage continue during their appeal and hearing.
If you need assistance with meeting your qualifying hours, obtaining or sustaining employment please visit Find Help.